Opatija - Queen of the Adriatic
An elegant tourist destination, the center of the Riviera with the longest tradition in Croatian tourism
Why Opatija?
In desti of the Učka Mountain bathed in sunshine and the beautiful Bay of Kvarner is Opatija, the pearl of the Adriatic.
As the center of Opatija Riviera, Opatija is surrounded by numerous small villages and towns. One of the features is the 12 km long coastal promenade known as the Opatija promenade that stretches from Volosko to Lovran and which is closely associated with the term Opatija as a health resort. Special elegance and sophistication in every step of this Mediterranean oasis, is what Opatija make unique destination that is thanks to new modern roads today more than ever linked to the whole of Europe.
The average air temperature in summer is 21.9 °C while the temperature of the sea in summer rises to 26 °C. The average winter temperature is 7 °C.
In climates with mild winters and pleasant summers, constant flow of air, sea air, rich vegetation Opatija developed as a health resort specializing in the recovery of lung problems, cardiovascular problems, and providing special treatment in various spheres of physical medicine and rehabilitation of all types of rheumatic disorders.
A good part of his reputation as a spa and health resort, Opatija thanks to the mild Mediterranean climate
where pleasant weather throughout the winter, most beautiful Mediterranean summer atmosphere and beautiful clear blue sea city of Opatija with the whole Opatija Riviera makes it one of the top destinations of everyone who wants a new quality life after the healthiest and highest quality standards, so Nutri lifestyle that results in feeling good form with a lot of energy. Opatija is known for its many cultural events. Theatre, film, literature, concerts, multimedia events Opatija in the summer turn into a center of culture and art.
Where is Opatija
Opatija is located in the Kvarner Bay, in desti of the Učka mountain (1.401 m), about 15 km from Rijeka, the third Croatian city by size
Fiume (44 km)
Trieste (70 km)
Pula (75 km)
Ljubljana (135 km)
Zagreb (200 km)
Zadar (303 km)
Split (426 km)
Dubrovnik (616 km)
Venice (208 km)
Salzburg (390 km)
Rimini (480 km)
Milano (492 km)
Wien (492 km)
Budapest (516 km)
Munich (510 km)
Roma (741 km)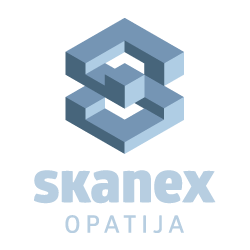 ---
Contact us with confidence and we will take the first steps
in creation of your new home.
+385 99 8113 032
or send email
[email protected]